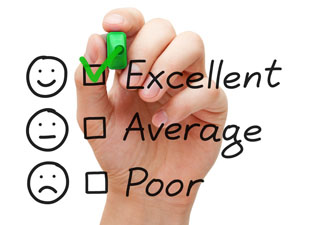 Today, information travels very quickly through the Internet but. Are you aware of all the opinions about your brand ? And most importantly , do you know how these views affect the perception of users to your business? Successful companies are aware of the importance of online reputation and therefore this type of service contract. A positive result provides security and confidence and thus helps sales, and it shows in revenue growth and profitability, but a negative result may lead to a decline in consumer confidence, and, In turn, a reduction in revenues and profits.
Why is it so important online reputation?
Consumers use search engines to gather information. When you do a search with the name of your company or brand , you expect your web page at No. 1 on the list of search results. But who appears in the other results of the first page? What do they say about your brand?
When users search for the name of your company often will look at these results and not just the website. When they review the results show the search engines, you know what you highlight about your company? Is everything OK? is relevant and current information? Or the other Are there entries in the results saying bad things about your brand or company? Who are the people who talk about you online, forums and blogs?
People using search engines investigate and gather information ele qu help make decisions . If the information found during a search related to your brand was negative, it can affect the decisions taken. Therefore, the negative information can lead to problems in many areas such as sales, investor relations , recruitment , finance , image and reputation. In other words – will damage your brand. The four steps involved in managing online reputation include:
Monitoring: Supervision and monitoring of what Internet is said about you or your company.
Analysis: How information affects your brand visible, then your reputation.
Influence: Influence the outcome of the opinions expressed and the elimination of negative sites
Maintenance: It must devise a plan to keep the work